Secure health information exchange
When the region's leading healthcare providers form a network to share information - millions of patients benefit. When clinicians have access to a patient's medical history and other clinical data - healthcare is improved. That is why healthcare providers came together to form ClinicalConnect HIE - western Pennsylvania's health information exchange.
Learn more
Providers
Having immediate access to your patient's health information the moment you need it is critical to providing the best possible patient care. It also helps your organization operate more efficiently, saving time and money for you and your patients. ClinicalConnect HIE is committed to helping you improve care, reduce costs, and protect privacy.

More Information
Patients
ClinicalConnect HIE means fewer appointments and less travel, and helps eliminate extra tests and procedures. Learn how health information exchanges benefit you as a patient.

More Information
Get Connected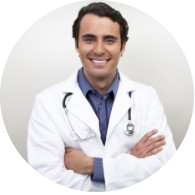 Ready to become a participating provider?
Learn more about the benefits of joining our growing health information exchange.
Join ClinicalConnect HIE